Viking Appliance Service, Maintenance And Repairs In Phoenix, Arizona
When it comes to diagnosing and repairing your high-end home or commercial appliances, don't trust just anybody with the job! 
Phoenix Appliance Pros have all the skills, knowledge and expertise to get your appliance problem diagnosed, repaired, and back up and running in no time. 
Our experts are trained to work with virtually all makes and models of home or commercial appliances, including ovens, ranges, cooktops, refrigerators, freezers, ice-makers, dishwashers, microwaves, washing machines, and dryers. 
Aside from that, we know that when your appliances break down, as a home or business owner, you're usually left upset, angry, frustrated. 
Therefore, we'll do everything in our power to get your appliance problem resolved as quickly, efficiently, and as affordably as possible.
When you call Phoenix Appliance Pros, you can rest assured knowing that you're in good hands, from the time you pick up the phone to the time that we leave you with your fully-functioning appliances.
Because we work with all makes and models of appliances, we're able to diagnose quickly, repair or resolve virtually any appliance problem you can throw our way. 
We usually offer prompt same-day service, and in most cases, our technicians should be able to fix your appliance problem on the first visit. 
However, on the off chance that they need to order parts to get the job done, they'll help you schedule a return time as soon as possible to be convenient to your schedule. 
Although appliance breakdowns can be frustrating and inconvenient, we help you by getting your appliance back up and running as quickly as possible. 
Additionally, all repairs are performed using only 100% manufacturer-approved parts. 
Need help with your broken down appliance? Give us a call today! 
We repair all makes of major appliances, including: 
Bosch
Frigidaire
Electrolux
Miele
Wolf
Sub-Zero
GE 
Maytag
Whirlpool
Samsung
LG
KitchenAid
And more!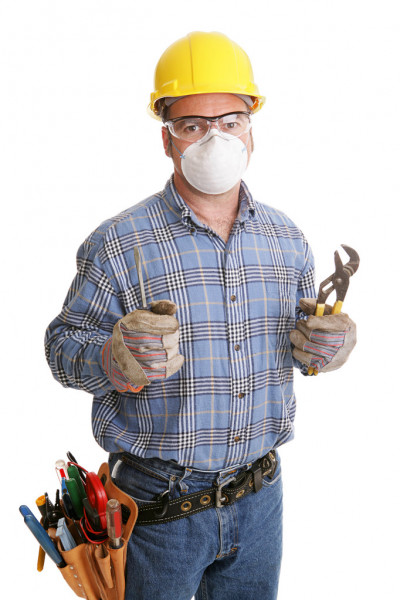 Whether you're dealing with an oven that won't heat up, a refrigerator that won't cool down, or any other type of home or commercial appliance that won't work, you'll be glad to know that we specialize in repairing, maintaining, and installing all makes and models of appliances. 
Our list of specialized appliance services includes, but is not limited to the following: 
Viking Range Repair – broken knobs and controls, faulty heating elements, or cracked glass top ranges are a thing of the past when you work with us to repair your broken appliances. 
Viking Refrigerator Repair – When your refrigerator gives out on you, it doesn't take long before your food starts to spoil, and you start to lose money. That's why we're proud to offer prompt, same-day service to get your fridge back in working order as soon as possible. 
Viking Dishwasher Repair – Got a leaky dishwasher? Or worse… a dishwasher that doesn't work? We can help you quickly diagnose the reason your dishwasher isn't working and get it repaired in as little as 24 hours! 
Viking Stove Repair – Trying to cook dinner with a broken stove or oven is a nightmare in the making. Not only is it likely that your dinner will end up undercooked, but you might also even be putting yourself or your family at risk of eating contaminated food! Please don't risk it! Get in touch and get your stove repaired today! 
Viking Microwave Repair – With the ability to heat your foot in a matter of minutes, microwaves are arguably the most convenient appliance in the kitchen. When your microwave breaks down, you're often left in an EXTRA inconvenient bind. Don't hesitate to reach out and get your microwave repaired in no time. 
Viking Freezer Repair – Like a broken-down fridge, a malfunctioning freezer can quickly start costing you money when your frozen goods start to thaw out! Let Phoenix Appliance Pros help you today! 
Viking Ice Maker Repair – Most modern refrigerators come with a built-in ice maker, making the appliance even more convenient than ever before. However, these handy home appliances can often run into pesky performance issues. 
No matter what type of appliance repairs you need, you can have peace of mind knowing that Phoenix Appliance Pros are only a quick call away!
Our Customer Service Guarantee
Here at Phoenix Appliance Pros, we know that you've spent a lot of your hard-earned money on your appliances. And this is precisely why we're committed to helping you find the most affordable appliance repair rates in the Phoenix area. 
We also understand that our valued customers are the lifeblood of our business and that, without you, we wouldn't be able to offer the services that we do. 
That's why we're also committed to providing the region with some of the friendliest and most reliable customer services in the field of appliance repair. 
We love what we do, and we take each customer call seriously!
Of course, we know that our customers usually only call us when they have a problem, which means that we'll do everything in our power to get your problem diagnosed, resolved, and the smile back on your face before we leave your home.
Skilled Appliance Experts For Fast And Efficient Service
If you drove an Audi, Ferrari, Lamborghini, or any other type of luxury brand vehicle, would you take your luxury vehicle to just any backyard mechanic for service and maintenance? 
I didn't think so! 
Well, the same thing goes for your high-end luxury appliances. 
So when you're dealing with a malfunctioning home or commercial appliance, don't trust your repairs to just any home handyman! 
Call the pros! 
Phoenix Appliance Pros guarantees prompt, efficient and reliable appliance repair in Phoenix and all surrounding areas. So that when you've got an appliance problem, you can get it fixed fast! 
Got an appliance problem? Don't hesitate to give us a call or book an appointment today!
We are standing by ready to fix your Viking appliance!