Dishwasher Repair from Phoenix Appliance Pros
Phoenix Appliance Pros is standing by as the #1 dishwasher servicer in our area. Our years of service have given us the tools we need to diagnose, fix, or help you avoid any dishwasher problems you may have. Whether you've got a dishwasher that's broken, a unit that is running poorly, or you want to make sure your dishwasher runs great for years to come, we can help.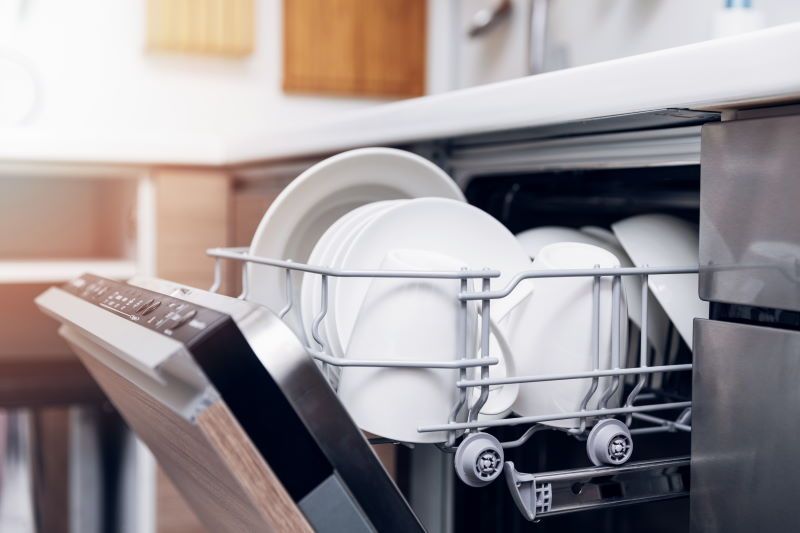 How We Can Help You
Phoenix Appliance Pros is available to help you with any of your dishwasher questions, concerns, or problems. This includes common problems we see, such as:
Dishwasher won't turn on
Dishes coming out dirty
Leaking dishwasher cabinet
Clogged spray arms inside dishwasher cabinet
Display errors on the dishwasher
Noisy operation
Dishwasher door won't close
Phoenix Appliance Pros Offers:
Service and repair – We can repair any dishwasher problem you have, whether it is a common issue listed above or a more complex requirement. Our teams of highly trained technicians will arrive at your home ready to service or repair your dishwasher the right way, the first time.
Preventative maintenance – one of the most powerful services we provide is preventative maintenance. We can work with you to assess the current condition of your dishwasher, and help you understand how to keep it running smoothly for years to come. This might mean simple preventative steps, or catching small problems before they become more serious.
Emergency service – you don't want to get caught during an important event, special occasion, or holiday meal without your dishwasher in operation. We're here to help 24 hours a day, 7 days a week—even on holidays.
Our Guarantee To You
A Human Touch –Our first-class customer service representatives will take care of you at every step along the way, whether you're just reaching out or calling to finish up business with the pros.
You Are Our Priority – We schedule service and repair around your life, world, and schedule. That's because we're a local company who will make you a priority, the way you should be.
Expert Teams – Phoenix Appliance Pros uses only the most highly-trained teams of appliance experts to solve your dishwasher needs. They'll be dispatched with the tools, know-how, and determination to get the job done right the first time.
Quality Service – When we arrive at your location, we'll provide a written estimate so you'll know exactly what work will be done. Once we're started, we'll perform only the most skilled service with the highest level of experience.
Contact Us Right Away!
If you're ready to have all your dishwasher repair problems solved by the #1 dishwasher repair company in our area, we're just one call away. We've shown you how Phoenix Appliance Pros can handle your dishwasher problems, and now it's time to reach out for yourself. We're standing by to help you 24-hours a day, 7 days a week, 365 days a year. Just pick up the phone and give us a call!
We are ready and waiting to fix your dishwasher!