Range Repair from Phoenix Appliance Pros
You want Phoenix Appliance Pros when you want quality, speedy range repair in your home. We have years of experience diagnosing and solving range problems both small and large. There's nothing you can throw at us that our expert repair teams can't handle. Just pick up the phone and call us for range repair success today.
How We Can Help You
Phoenix Appliance Pros is your #1 source for expert range repair. We can handle your most complicated and pressing issues, as well as the simplest and most common problems we encounter:
The range not turning on, only partial operation
Control issues, ignition problems
Accessories are broken
Burners fail to ignite
Strange smells during operation
Double oven stove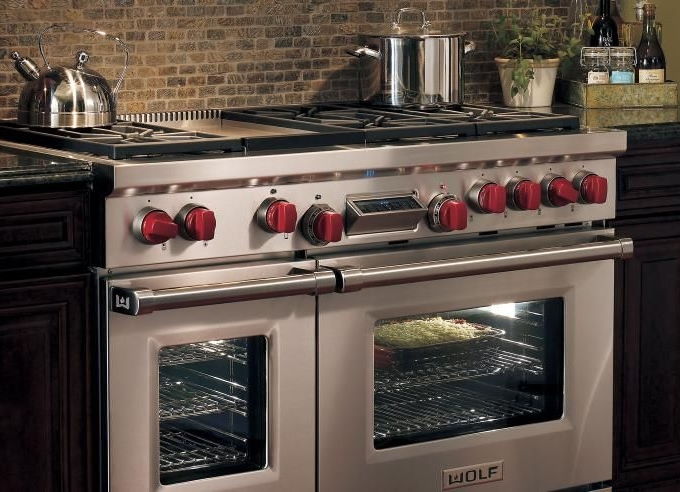 Phoenix Appliance Pros Offers:
Appliance service and repair – our teams of expert appliance techs are ready to arrive at your location to provide perfect range diagnosis and repair at a moment's notice. Service and repair is the heart of what we offer at Phoenix Appliance Repair.
Preventative programs – preventative maintenance can help your range run well for years without problems. This means working with us to ensure that problems with your range are picked up before they materialize, and you aren't left with appliance breakdown headaches.
Emergency visits – one of the worst feelings is to get trapped by a range problem at a bad time. We provide emergency service visits 365 days a year, 7 days a week, 24-hours a day. It doesn't matter when you need serviced or repaired—we can be there for you.
Our Guarantee To You
When you choose to work with Phoenix Appliance Pros, you'll get only the most premier experience from the beginning to the end:
Worry-Free Contact – Our first-class customer service department is built to treat you the way you deserve to be treated: like a loyal and valuable customer, not just a number in a computer.
We Are Here For You – We work for you—not the other way around. Whether that means working to get to your location at a time that's best for you, or making sure your appliance breakdown doesn't stop your daily routine for a second—we can help.
The Best Teams – We hire only the best, and that means our repair teams arrive at your location with the expert skills and knowledge to get the job done right. They'll come equipped with the best tools, the best parts, and the experience necessary to leave you satisfied.
Contact Us Right Away!
Phoenix Appliance Pros is standing by to help with your range repair issues right now. Let us bring our many years of experience to bear on your range problem, and we guarantee you'll be satisfied with the results. From the first call to the final handshake, we know you'll be happy you called Phoenix Appliance Pros. We're standing by to help you 24-hours a day, 7 days a week. Just pick up the phone and call!
We are standing by ready to fix your range!