Ice Maker Repair from Phoenix Appliance Pros
Ice maker repair is a specialized service type that deals with specific problems that arise only in the field of ice makers. At Phoenix Appliance Pros, we've worked with every type of ice maker there is—from major brands and makes to lesser-known models and manufacturers. No matter what problem you have with any ice maker, we can help.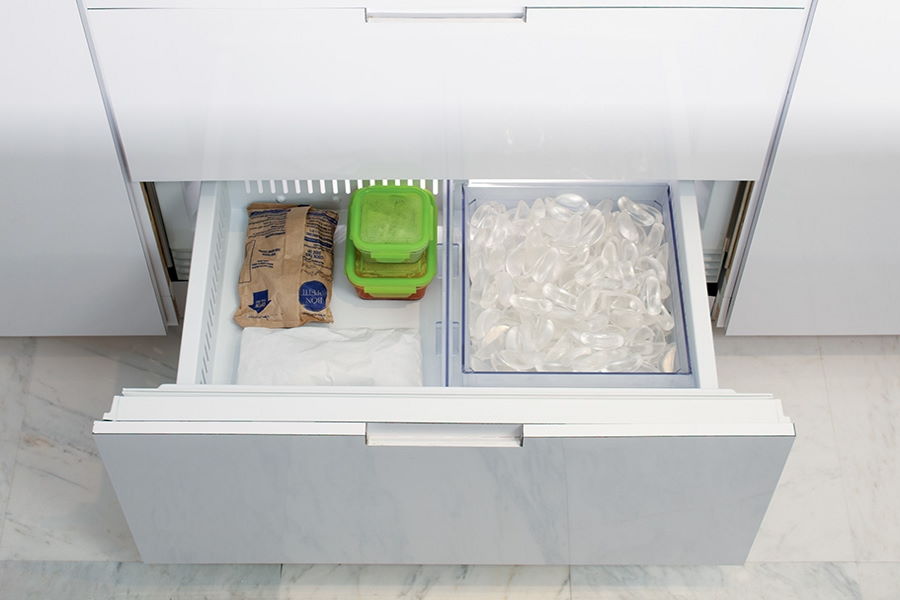 What We Can Help You With
Phoenix Appliance Pros is here for you to help with any ice maker repair or service needs. We can help with any issue, including common problems like:
Ice maker non-operational
Ice is incompletely formed
Odd taste or smell from ice
Ice takes too long to form
Leaking from ice maker
Phoenix Appliance Pros Offers:
Appliance service and repair – Ice makers break down after continued use or the simple passage of time. If your ice maker has a problem in its operation, or if you suspect it might be developing an issue, our expert teams can service and repair your appliance.
Preventative programs – Preventing problems before they put the brakes on your day is our specialty. We can help keep your ice maker running right by providing you with helpful preventative maintenance.
Emergency visits –Don't let an ice maker problem ruin your special event, your holiday occasion, or your big party. There's nothing that will put the brakes on celebration quicker than a lack of ice to preserve food goods and keep drinks fresh. We can be there at a moment's notice to help you solve your ice maker problem.
Our Guarantee To You
When you call up the Phoenix Appliance Pros for help, we can guarantee a certain level of service to you, our loyal customer:
Quality Customer Service – Our customer service representatives are available to help you at a moment's notice, with expert skills in putting you on the right track to appliance success.
We Serve You – Not the other way around. Whenever you need service, repair, or maintenance, we will schedule an appointment at a time that works for you, and not our own schedule.
Expert Teams – Our expert teams of professional appliance technicians are highly trained and skilled at diagnosing and fixing any ice maker problem the first time, the right way, every time.
Quality Work – You won't be left wondering if the appliance service or repair you had done in your home was the right choice, or of the highest quality. At Phoenix Appliance Pros we will walk you along art every step of the way, and we guarantee a quality product you will be satisfied with.
Contact Us Right Away!
When it's time to get help with your ice maker repair needs, we know you'll call on us, your #1 local appliance repair company. Phoenix Appliance Pros is here for you to provide expert consultation and repair for your ice maker at any time. Just pick up the phone and give us a call. You'll be glad that you did.
We are standing by ready to fix your ice-maker!