Stove Repair from Phoenix Appliance Pros
If your home or business stove is breaking down or not working at all, Phoenix Appliance Pros can help get you running again. We have years of experience handling stove problems across every make, model, brand, and type. Read on to learn what we can do for your stove when you need help the most.
How We Can Help You
We've seen every stove problem there is at Phoenix Appliance Pros. This includes, but isn't limited to common problems such as those listed here:
Stove doesn't turn on
Incomplete element or burner ignition
Clicking sound when trying to start
Burning smell when operating
Uneven temperature, controls uneven
Stove repair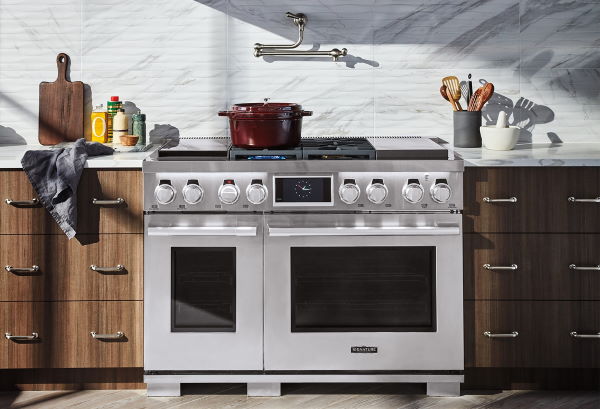 Phoenix Appliance Pros Offers:
Stove and Other Appliance Repair – he core of our mission is to provide fast, quality, personalized repair for your stove and other appliances. Whether your stove is broken down, starting to wear out, or just showing concerning symptoms, our expert teams of repair techs can help.
Preventative Maintenance – An ounce of prevention is worth a pound of cure, and we can provide the preventative maintenance to stop major problems from occurring in your stove and other appliances. Work with us to keep your stove running perfectly for years.
Emergency Service – When you need immediate stove service to keep your kitchen running, we can be there for you. Phoenix Appliance Pros can arrive at your location ready to tackle any stove problem. We can be there 24 hours a day, 7 days a week—even on holidays.
Our Guarantee To You
Unlike the big-box appliance repair stores, we guarantee a personalized experience for you from start to finish:
No-Stress Contact – you won't get treated like a number in a computer when you work with us. Instead, you'll get personalized customer service to help you make the right decisions on your way to appliance service perfection.
At Your Convenience – Because we work for you, we'll make sure all appointments for service, repair, and maintenance are made at your convenience.
Expert Teams – Our teams are trained to specialize in stove repair, unlike big-box employees who may have more general handyman skills. Go with professionals from a local company, and you won't be let down. Our expert teams can solve any appliance problem.
Quality Service – By working with a local, trusted appliance company, you can be assured that all repairs and service performed in your home or business are of the highest caliber. All tools, parts, and equipment used are the highest quality, so you'll know that you are getting the best repair every time.
Contact Us Right Away!
We are always just one call away to help you with your stove repair needs. This means you can talk to a friendly customer service rep—not a voicemail robot—whenever you would like. We are standing by to help you with your stove problems, and any other appliance needs you have.
We are standing by ready to fix your stove!