Dryer Repair from Phoenix Appliance Pros
When you need a fast, reliable, and affordable dryer repair, you want Phoenix Appliance Pros. We have years of experience working on dryers of all makes, models, and brands. This sort of experiences makes us the #1 appliance repair service in our area. Just contact us to get help with any dryer repair need you may have.
How We Can Help You
Phoenix Appliance Pros is standing by to help you with any of your dryer needs. This includes, but is not limited to common problems such as:
Dryer won't turn on
Clothes don't get dried all the way
Noisy operation
Dryer door won't close
Dryer stops mid cycle
Clothes come out with strange odors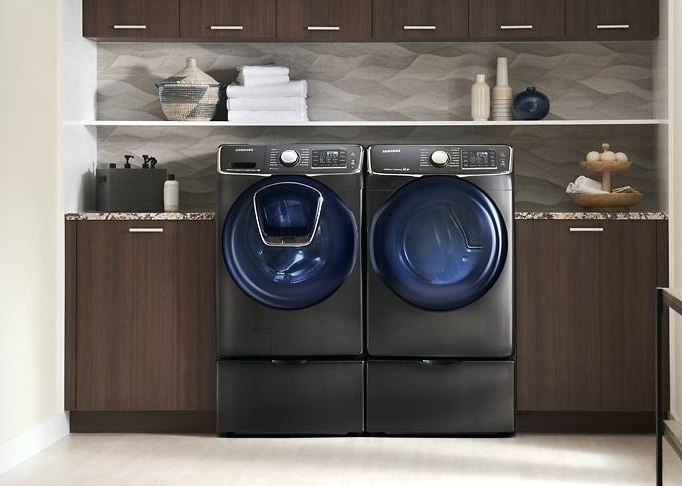 Phoenix Appliance Pros Offers:
Appliance service and repair – whether you've got a small appliance problem or a large one, you can count on us when you need service and repair. We can dispatch a team of highly-trained techs to your house at a moment's notice. We can service your malfunctioning appliances, or fix any appliances that have broken down entirely.
Preventative programs – don't wait for appliance problems to sneak up on you from behind. With our preventative maintenance programs, we can keep your appliances running at peak performance all year-round. We offer affordable maintenance to stop problems before they start.
Emergency visits – one of the worst feelings is to get trapped by an appliance problem at a bad time. We provide emergency visits 365 days a year, 7 days a week, 24-hours a day. It doesn't matter when you need service or repair. We can be there.
Our Guarantee To You
When you choose to work with Phoenix Appliance Pros, you'll get the best experience from the start to the finish:
Stress-Free Contact – Our first-class customer service will be there for you from the moment you make the first contact, and you'll be taken care of at every step along the way.
We Work For You – Whenever you need service, repair, or maintenance, we'll schedule an appointment at a time that works for you, and not our own schedule.
Professional Teams – Our highly-trained teams come with everything they need to repair any appliance problem in your home or business.
Quality Craft – We also provide estimates in writing so that you know what work you're agreeing to. Our work is fast, high-quality, and guaranteed to last for years to come.
Your Satisfaction is Our Own – We're not happy until you are. If you're not 100% satisfied with your Phoenix Appliance Pros experience, we'll work to make it right.
Contact Us Right Away!
If you are ready to say goodbye to dryer problems for good, make the call to Phoenix Appliance Pros! We're standing by with professional customer service representatives ready to take your call. One call is all it takes to start the process of getting your appliances back up and running. Just pick up and the phone and call us today. You'll be glad you did!
We are standing by ready to fix your dryer!