Sub Zero 500 Series Repair from Phoenix Appliance Pros
When a customer picks a Sub-Zero appliance, they're picking an appliance that will last for years and perform at only the highest levels. This means they're also looking for the best in appliance repair.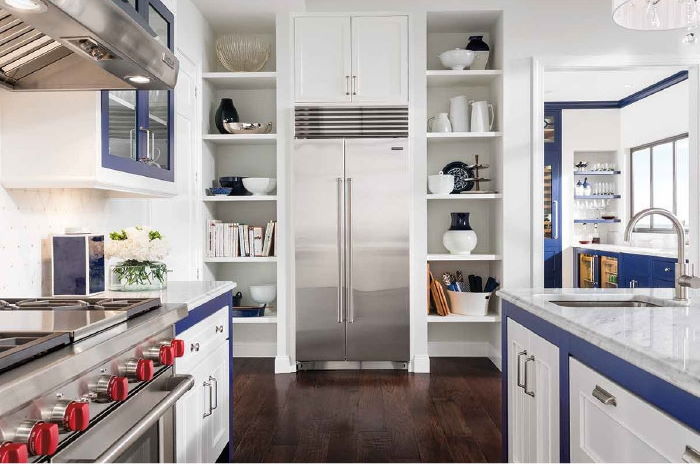 What We Can Help You With
Phoenix Appliance Pros has factory-level training for its Sub-Zero appliance repair technicians. This means they have the skills to repair your Sub-Zero appliance the right way, the first time. The see these problems most often:
Appliance not cooling properly
Temperature control issues
Condensation, frost, or ice problems
Leaking appliances
Noisy appliance, appliance running hot
Odor control issues within appliance
Electrical or computer malfunction
Failure to start
Phoenix Appliance Pros Offers:
Factory-level repair – Our expert teams have factory-level training that enables them to work on your quality 500 Series appliance like no other technicians can. We invest in our teams so that they bring only the best to you and your home. You chose a quality appliance, and we'll send a quality team to serve you best.
Preventative programs – Maintenance is key with your 500 Series appliance. Let us keep your home or business appliances running smooth for years, with no interruptions.
Emergency visits – If you need an emergency service visit to get your quality 500 Series appliance back up and running, we can help. We offer immediate service visits for emergencies 365 days of the year, 24 hours a day.
Our Guarantee To You
When you choose to work with Phoenix Appliance Pros, you'll get the best experience from the start to the finish:
An Expert Team – Our service teams are trained to provide factory-level repairs for your 500 series appliances. They'll arrive on time, ready to handle any appliance problem you have with the highest quality skills, tools, and equipment. Whether your 500 Series problem is simple, or complex, our teams can help.
We Work For You – From start to finish, we want to make sure your service experience is a good one. We'll take care of you at every step along the way. Customer service, service visits, and follow-up are all part of the local, personalized service you'll get from us.
Local – We're a local company, founded to serve local customers like yourself. We provide personalized service for you and your appliances. This means you'll be taken care of like a person, not a number in a computer. That's the benefit of going with a local company instead of a big-box franchise.
Satisfaction Guaranteed – Once we're done working at your home or business, we'll make sure you're satisfied with the results. If you have any questions or concerns, we will make sure that they are remedied in a way that leaves you happy.
Contact Us Right Away!
If you're tired of dealing with 500 Series headaches, just give us a call and we can help. We are prepared to handle any problem you have with only the highest level of service.
We are standing by ready to fix your Sub Zero 500 Series!