Washer Repair from Phoenix Appliance Pros
A home's washer isn't the sort of appliance you can afford to have out of commission for too long. That's why Phoenix Appliance Pros is here for you at a moment's notice to solve any of your washing machine needs. Whether you have a small problem, a broken appliance, or just need someone to take a look—we can be there for you.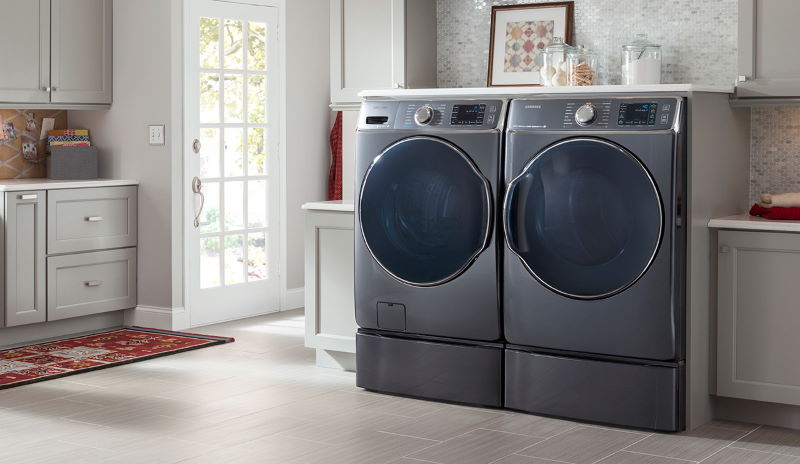 How We Can Help You
If your washer is broken down, starting to wear out, or needs some maintenance, we can help. We often see these common problems with home washers:
Washer won't start
Leaks from basin
Control issues
Clothes come out still dirty or smelling strange
Clothes come out too wet
Washer stops mid cycle
Door won't close
Phoenix Appliance Pros Offers:
Appliance service and repair – the heart of our business is the repair and service of appliances at home and in business settings. Washer repair is one of our most frequent charges, and we are ready to bring the highest levels of service and repair to your washer as well.
Preventative programs – the best way to keep yourself from being caught off guard by a washer breakdown is to engage in preventative maintenance. Whether that means cleaning the lint trap on a regular basis, or working with us to make sure your washer is running at peak performance, we can help.
Emergency visits – When your washer breaks down, you can have piles of laundry facing your family in no time. We offer emergency visits at any hour, 365 days a year. This means you won't have to compromise your daily routine because of a washer malfunction.
Our Guarantee To You
When you choose to work with Phoenix Appliance Pros, you'll get the best experience from the start to the finish:
You've got a problem – the minute you have a problem with your washer, contact us. Whether it's something that's got your washer stopped in your tracks, or you're just worried about overall performance, our customer service representatives can get you on the right path.
Arrival – We'll have our team of repair techs show up at the scheduled time of your convenience. They'll have everything they need to get the job done right.
Getting it done right – Our teams are equipped with the know-how, experience, tools, and parts to get the job done right the first time, every time.
After the job is done – we'll make sure we connect after the job is done to make sure you are satisfied with the process from start to finish. If there's anything we could do better, we promise to make it right.
Contact Us Right Away!
We are ready to provide expert washer repair at a moment's notice. Just pick up the phone and contact us when you are ready to begin the process of solving your washer problems. We are available to you 24 hours a day, 365 days a year.
We are standing by ready to fix your washer!