Freezer Repair from Phoenix Appliance Pros
At Phoenix Appliance Pros, we understand how important your freezer is to the operation of your day to day routine. Whether you're storing typical ingredients, expensive delicacies, or important medical supplies, you rely on your freezer to protect your investment. We can help you keep that investment safe by providing all the freezer service and repair you need.
How We Can Help You
Out teams of expert appliance repair technicians are standing by to help you with any of your freezer needs:
Freezer not turning on
Poor temperature control, uneven cooling
A buildup of ice or frost
Leaking freezer
Condensation issues
Strange smells or odors
An accessory failure inside the freezer
Freezer repair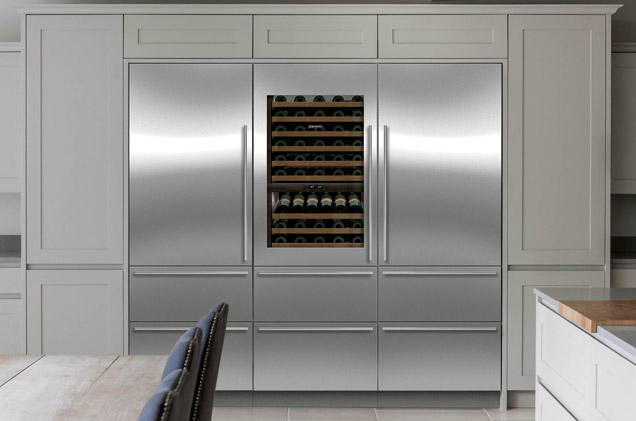 Phoenix Appliance Pros Offers:
Appliance service and repair – the core of our local business is to offer the #1 appliance service and repair in our area. When your freezer is exhibiting a problem, is broken down completely, or may need preventative maintenance, we can help. Our teams are highly trained in servicing freezers and other appliances, and can diagnose and repair any problem you may have.
Preventative programs – preventative maintenance can stop your freezer from breaking down at the worst time, and it can also save you money over time. Our team can keep your freezer running smooth for years to come.
Emergency visits – we are experts in handling appliance emergencies at a moment's notice. We can arrive at your location seven days a week, 365 days a year, even on weekends and holidays. We can stop an appliance emergency from putting the brakes on your special event, holiday party, or weekend get-together. Your freezer emergencies will be handled as if they were our own.
Our Guarantee To You
When you choose to work with Phoenix Appliance Pros, you'll get the optimum experience every time:
Problem-Free Customer Service – Our customer service professionals are courteous and ready to help with their expert knowledge. From step one, you'll be in the right hands.
We Serve You – We operate on your schedule, to make sure service and repair for your freezer happens when you need it to.
Expert Teams – Our highly-trained teams will arrive with all the skills and tools they require to tackle any problem your freezer exhibits.
Quality Service – From precise estimates to factory-quality work, our teams provide quality service from start to finish. No cut-corners, no shady practices—just the best service from start to finish.
Satisfaction guaranteed – We're only happy if you are. We'll work to correct any problem or concern you have after our service is completed.
Contact Us Right Away!
When you are ready to have your freezer back up and running at 100%, just give us a call. Whether you need emergency repair, a repair service visit, or a preventative maintenance plan, we can help. Just pick up the phone and give us a call. Your freezer problems will be over, and you'll be one of many satisfied Phoenix Appliance Pros customers.
We are standing by ready to fix your freezer!