Sub Zero Ice Maker Repair from Phoenix Appliance Pros
Sub-Zero ice makers are the choice for discerning customers who only want the best. The same customers are only looking for the best in their appliance repair companies as well.
What We Can Help You With
Our teams are trained with factory-level skills to work on Sub-Zero appliances of every model and type, including ice makers of all calibers. Here are some of the common problems we encounter:
Ice maker non-operational
Problems with ice shape, taste, or smell
Ice maker door won't close, or is sealing poorly
Leaking cabinet
Ice takes too long to form
Noisy operation
Appliance running hot
Water pooling in bottom of cabinet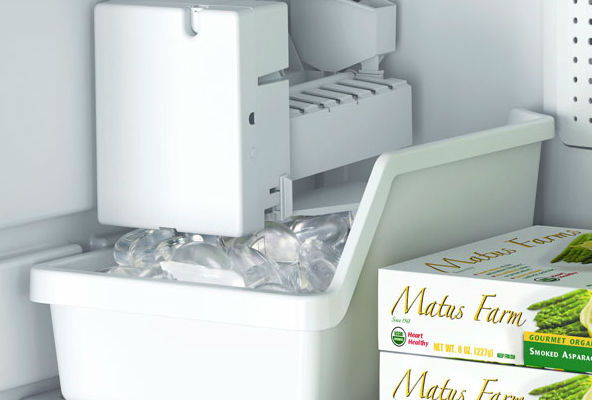 Phoenix Appliance Pros Offers:
Factory-level repair – our expert teams of technicians are ready to bring factory-level service to your Sub-Zero appliances. You didn't pick Sub-Zero for just any reason, and we're not going to send just any repair team to work on your appliance of choice. Our teams will arrive ready to diagnose and solve any problem you have.
Preventative programs – Maintenance is the first step to preventing problems with your ice maker. Let us keep your home or business appliances running smooth for years, with no interruptions.
Emergency visits – If your quality Sub-Zero ice maker experiences an emergency breakdown, we can be there for you. Phoenix Appliance Pros provides year-round emergency support for your appliance, even on holidays.
Our Guarantee To You
When you choose to work with Phoenix Appliance Pros, you'll get the best experience from the start to the finish:
Local – We're a local company, founded to serve local customers like yourself. We provide personalized service for you and your appliances.
A Team on Your Side – When you work with us, you'll have a team on your side that you can count on. This means customer service representatives who will work to schedule service at a time that works for you. It means service teams that problem-solve and get the job done right for you, the first time.
Quality Service – We don't cut corners at Phoenix Appliance Repair, and we know consumers who know the quality level of the Sub-Zero brand expect and depend on that quality service. This means working with Phoenix Appliance Pros, a local company that will provide you with only the highest level of service, parts, and repair.
More than a Number – No more working with a big-box franchise that treats you like a number. We will diagnose your appliance problem, service your unit, and champion your experience the entire way. That's the way we do business, and that's why you can count on us.
Contact Us Right Away!
Don't wait to pick up the phone if you're having problems with your Sub-Zero Ice Maker. Call us instead, and we'll take care of you at every step along the way. After that, you'll have a trusted appliance repair company in your corner for years to come.
We are standing by ready to fix your Sub Zero ice-maker!